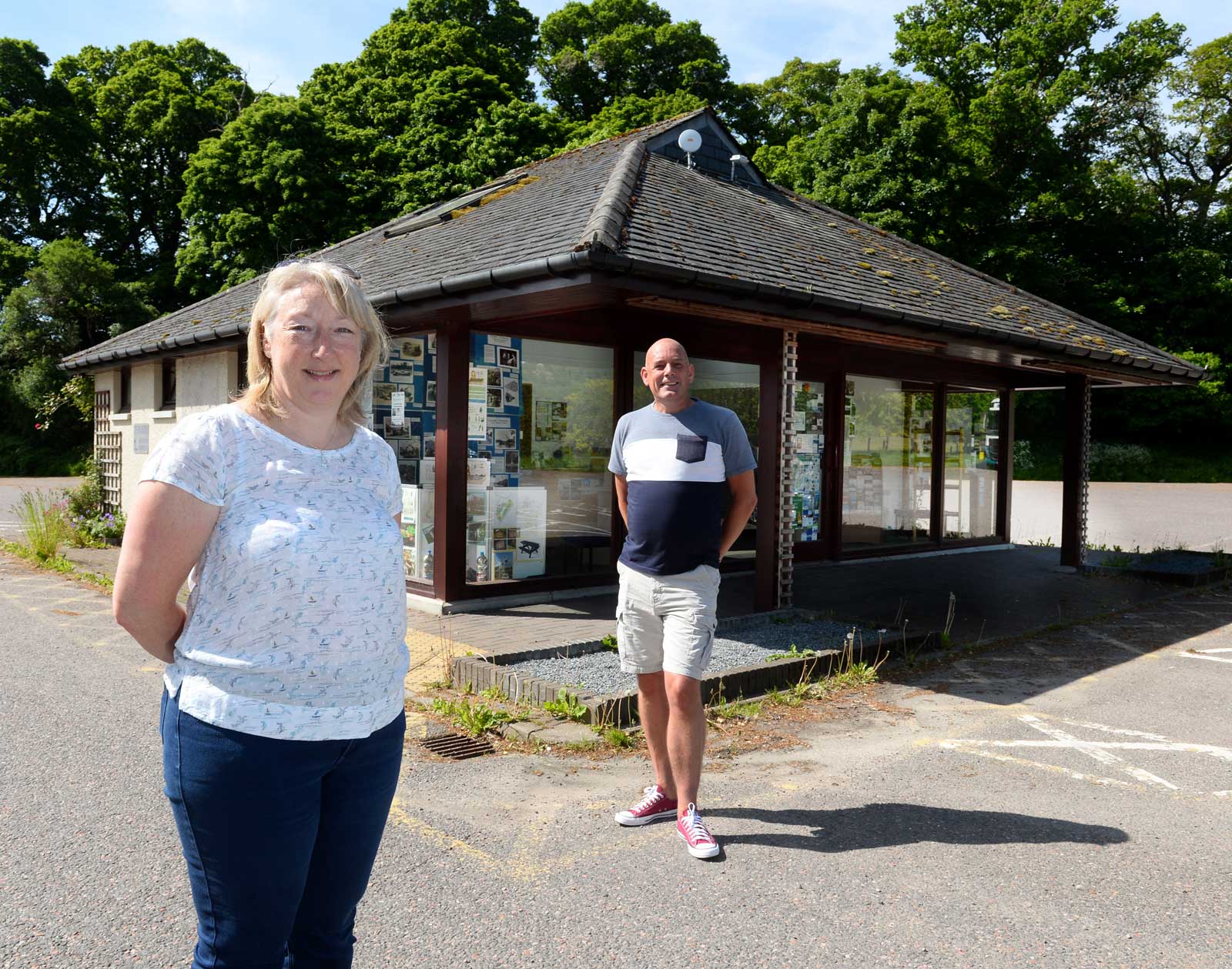 Drumnadrochit has long been one of Scotland's busiest tourist stops, forming a base not just for visitors to Loch Ness but to the nearby Great Glen Way and other popular walking trails. 
So when Visit Scotland consolidation led to the closure of the local tourist information centre in 2018, the local development trust spotted an opportunity. Glen Urquhart Rural Community Association (GURCA) hatched plans to take ownership of the site. 
The trust recognised the importance of the site, not just for its tourist information services but for the key amenities of car parking and public toilets. Not only that, it provided an ideal base for community transport services which would provide more convenient, greener travel options for both locals and visitors. 
Assisted by the Community Ownership Support Service (COSS) – which like Community Shares Scotland forms part of the Development Trusts Association Scotland (DTAS) – the trust successfully completed a community asset transfer. 
"Loch Ness Hub are incredibly grateful for the support they received from Community Shares Scotland, our partner, Soirbheas and most importantly, the Glen Urquhart community, who were incredibly generous in their support of our share offer"

Russell Fraser, Manager of the Loch Ness Hub
However, to help make the site sustainable, the trust needed to be enterprising. They developed a plan to take ownership of a successful baggage transfer service, with hikers on nearby walking trails paying to have their luggage portered between stops.
Working with Community Shares Scotland, GURCA became the first organisation to register a community benefit society using the DTAS 'Hybrid' model rules. The governing documents of the new society, Loch Ness Hub, created a formal link between it and the trust. GURCA would take ownership of a Community Anchor Share in the Society, affording it certain powers:
GURCA would have a veto over any resolutions that would materially alter the Society, such as changes to its objects;

It would be able to appoint a certain number of member to the Society's management committee (though never more than half);

and there would be an agreement, backed by a legal deed of covenant, for any surpluses from the Society to pass to GURCA
Launch of Loch Ness Hub's share offer was initially delayed by the first round of pandemic lockdown restrictions. When their offer launched in September 2020, they were the first share offer to take place in Scotland that year and there was uncertainty over how the pandemic might have affected investment appetites. However, a pitch perfect campaign saw the group issue £110,000 in community shares, the maximum they had set out to achieve. Other funding from Scottish and Southern Energy and local development charity Soirbheas meant the project was fully funded. 
The community share offer raised
£110,000