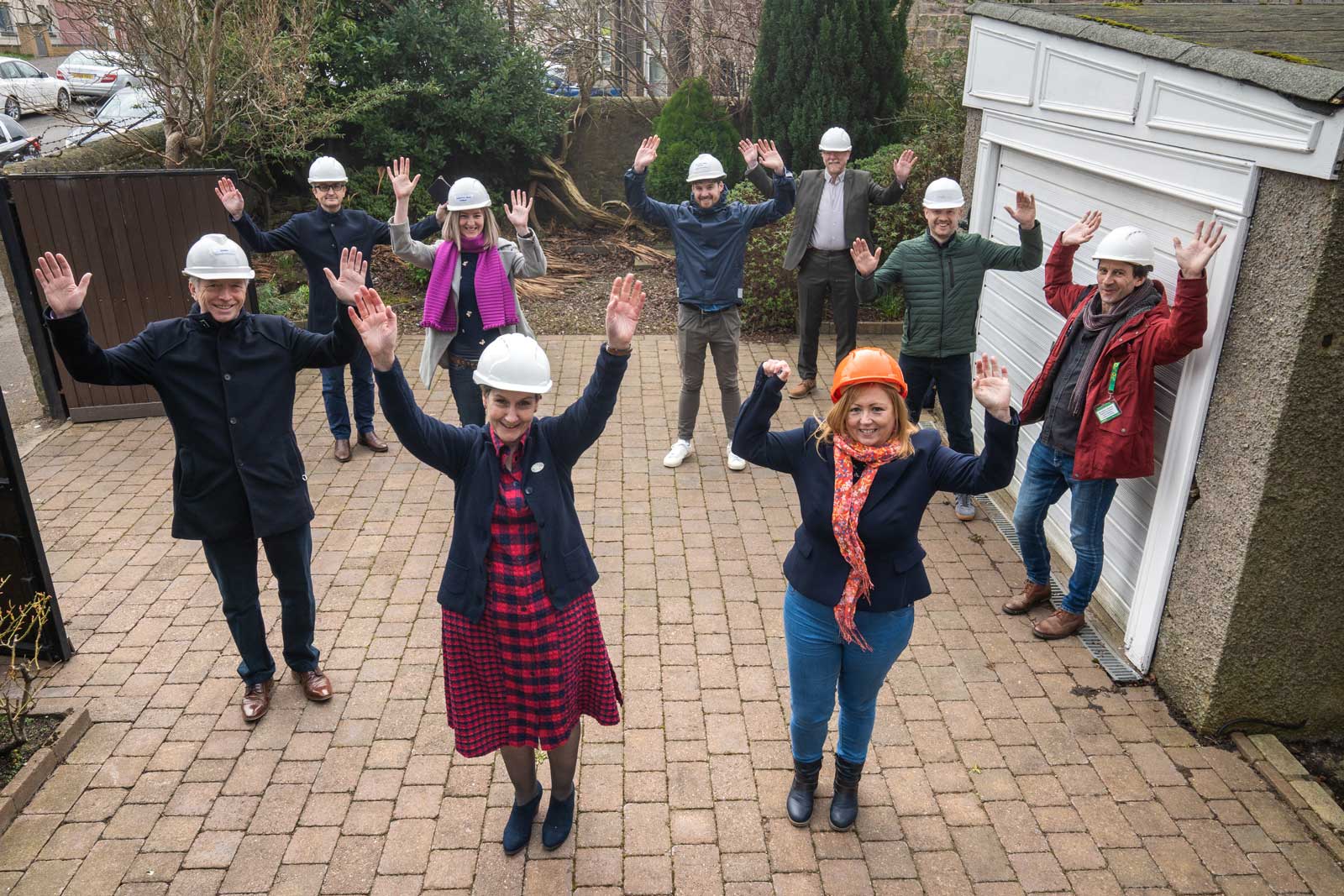 Following the huge success of their share offer, Common Ground Against Homelessness hopes their innovative model could bring lasting change for homeless people across the country. 
CGAH was established by Helen Carlin, CEO of Rowan Alba, a long standing charity with decades of experience tackling homelessness in Edinburgh. Keen to find a sustainable, long term solution that didn't depend on donations and grants, Helen established CGAH to pioneer a new financing model centred on community shares investment. 
Shareholders were offered generous interest of 5% per annum to invest in the society, with funds used to purchase a building in the south of Edinburgh. That property will now be adapted and leased to Rowan Alba, who will provide 'homes for life' for nine previously homeless men. 
Services in the new site will be based on Rowan Alba's experience from their existing site, which has provided supported housing for over eighteen years. That site houses twelve residents, who have access to round the clock support including three meals a day.
The society hopes its model can now be replicated to support even more people, with plans underway for a second share offer to fund a property that could house women.
"I wasn't surprised that we reached our target but to say I am delighted is an understatement as it means we can help more people – it will take nine more homeless people off the street. We run small units and nine might not seem a lot of people, but if those nine people happened to be your relatives – father, uncle, brother – it would make a difference to them."

Helen Carlin, CEO of Rowan Alba and a founding member of Common Ground Against Homelessness
The community share offer raised
£715,000