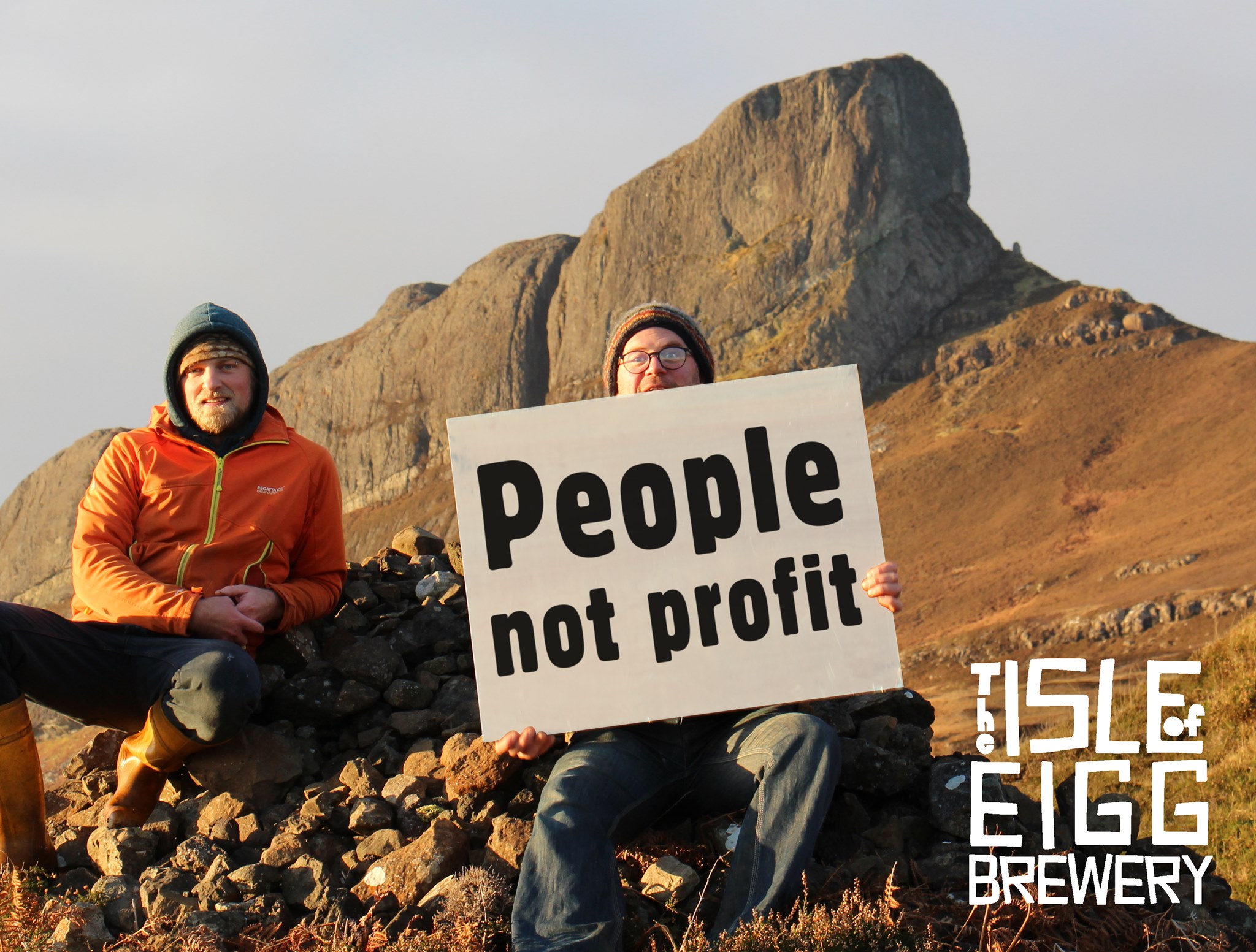 The Isle of Eigg is in many ways already a leading example of Scottish community ownership. After a longstanding campaign, the island was bought by a local community trust in 1997, ending hundreds of years of Laird rule. In the years since, Eigg has blazed a trail for successful land reform and local ownership. This history made the island an ideal setting for Scotland's first co-operatively owned brewery.
The Isle of Eigg Brewery will become the first in Scotland to be wholly owned as a community benefit society. Their share offer in late 2020 raised almost £200,000, surpassing its minimum target with weeks to spare. The popularity of the share offer saw it attract 605 members, who – depending on the level of investment – can now expect various benefits including annual interest, discounted orders, tax relief and, of course, some free beer.
Founding member of the society, Stu McCarthy, said: "We set 3 goals for the brewery: to be for people and not profit, to give back to the environment and to explore the world of beer. We've called these goals The Eiggality".
The investment received from the community share offer will allow the team to build a brand-new brewery, situated in the heart of the island, with a bespoke brewkit will help them to produce enough beer – in both quantity and variety – to require 3 local people to create while solar panels, battery technology and an electric vehicle will ensure their operations are as near to carbon neutral as a small brewery can become.
"We raised almost £200, 000 to create a brewery on a small island through a community share offer. Quite simply, we could not have been able to do this without the support from Community Shares Scotland. They co-ordinated our path to becoming a Community Benefit Society, funded the essential preparation for the share offer and provided the level-head during and after the excitement of the offer. Without them, The Isle of Eigg Brewery would not be here."

Stu McCarthy, Founding Member of Isle of Eigg Brewery
The community share offer raised
£195,706