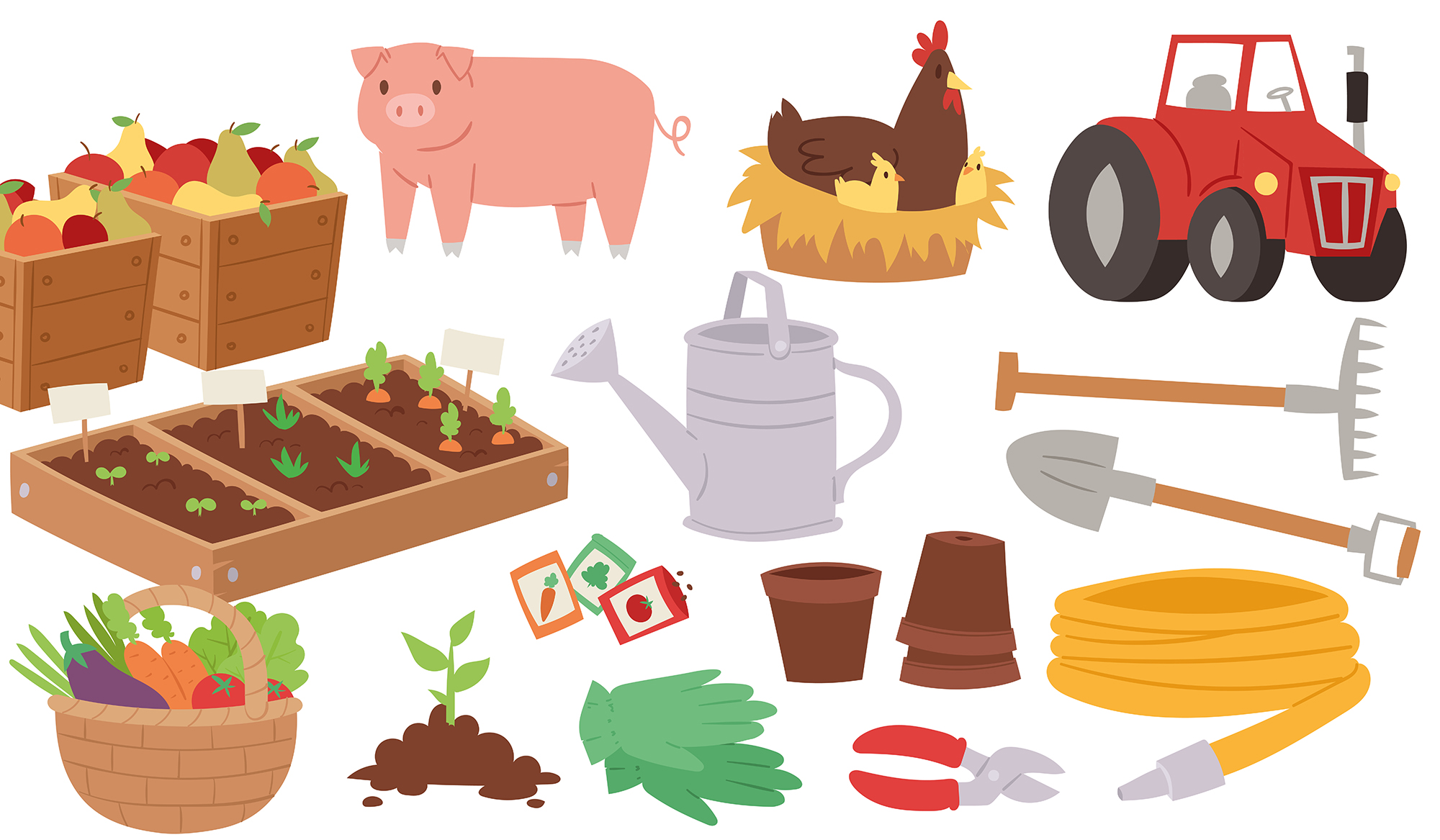 Community-led agriculture
The year is 2025 and the community of Greenburn have some exciting plans to turn a derelict farm on the outskirts of town into a community-led enterprise. Although this case study may be fictional, hopefully your community might gain some inspiration!
Background
Following the COP26 conference in Glasgow in 2021, Greenburn residents were left feeling inspired to make positive changes in their community for both the people and planet. They set up Greenburn Development Trust (GDT) and got to work on their first projects; installing a new children's playpark using reclaimed materials and establishing a successful small community garden: but they wanted to do more.
When a farm with a small amount of land became available through a private seller, the community saw it as the opportunity they had been waiting for to scale up from their community garden to develop a community-led agriculture project. As a community that often relied on small, expensive convenience shops with a lack of fresh produce available, they wanted to use the land to produce organic food for the community at affordable prices, sell to local businesses to reduce food miles and undertake regenerative farming for the benefit of the environment. 
Plans
Both the farm and outbuildings required renovation work to be brought into full use, which the community used as an opportunity to consult with local people and volunteers on what they would like to see happen. The Scottish Land Fund provided a small grant for the Trust to undertake a feasibility study and plans were developed.  The next steps were to seek large-scale funding and negotiate the sale of the farm to the community. 
After many funding applications, the group were able to secure significant funding from the Scottish Land Fund to the tune of £400,000 to purchase the farm. However the Trust identified that community shares and a later crowdfunding campaign would also form an essential component. In order to issue shares, the Trust set up an additional Community Benefit Society with support from Community Shares Scotland, using the Development Trusts Association Scotland's hybrid model rules. They received a micro grant from CSS to cover marketing costs as well as support with their share offer document and business plan. 
The share offer campaign for Grow Greenburn launched in April 2025,  with a community seed sowing day. The campaign ran for seven weeks, with GDT connecting with the wider community and businesses to grow their membership as well as gaining the support of their MSP who was keen to be involved. Due to the innovative nature of the project, they were able to gain good press coverage which enabled them to reach their upper target of £200,000. Together with match-funding and other grants, the project was able to raise the full £800,000 towards the redevelopment of the site and running costs. 
Progress
Now a diverse and productive organic farm is developing and the outbuildings are in the process of being renovated to include a community hub and tearoom. The group started growing vegetables on 2 acres of land with aims to increase to 10 acres (or 8 football fields!) using a mixture of land and commercial polytunnels. They have two full time farmers and volunteers growing organic vegetables, and rearing pigs, cows, sheep and chickens. In addition, biomass and solar energy have been installed to heat and run the community building on site as part of its restoration. The farm also uses electric power tools and regenerative farming techniques focused on improving soil health, increasing soil organic matter and biodiversity. 
As well as expanding the range of produce on offer and their community space, GDT has lots of other plans. They are in the process of developing a peer mentoring programme to offer support and training to other communities looking to start their own community supported agriculture projects. In addition, they plan to trial a new project providing small starter plots to new growers from non-growing backgrounds. They have also been accepted to take part in a pioneering, government funded small-scale carbon sequestration project. 
The community share offer raised
£200,000