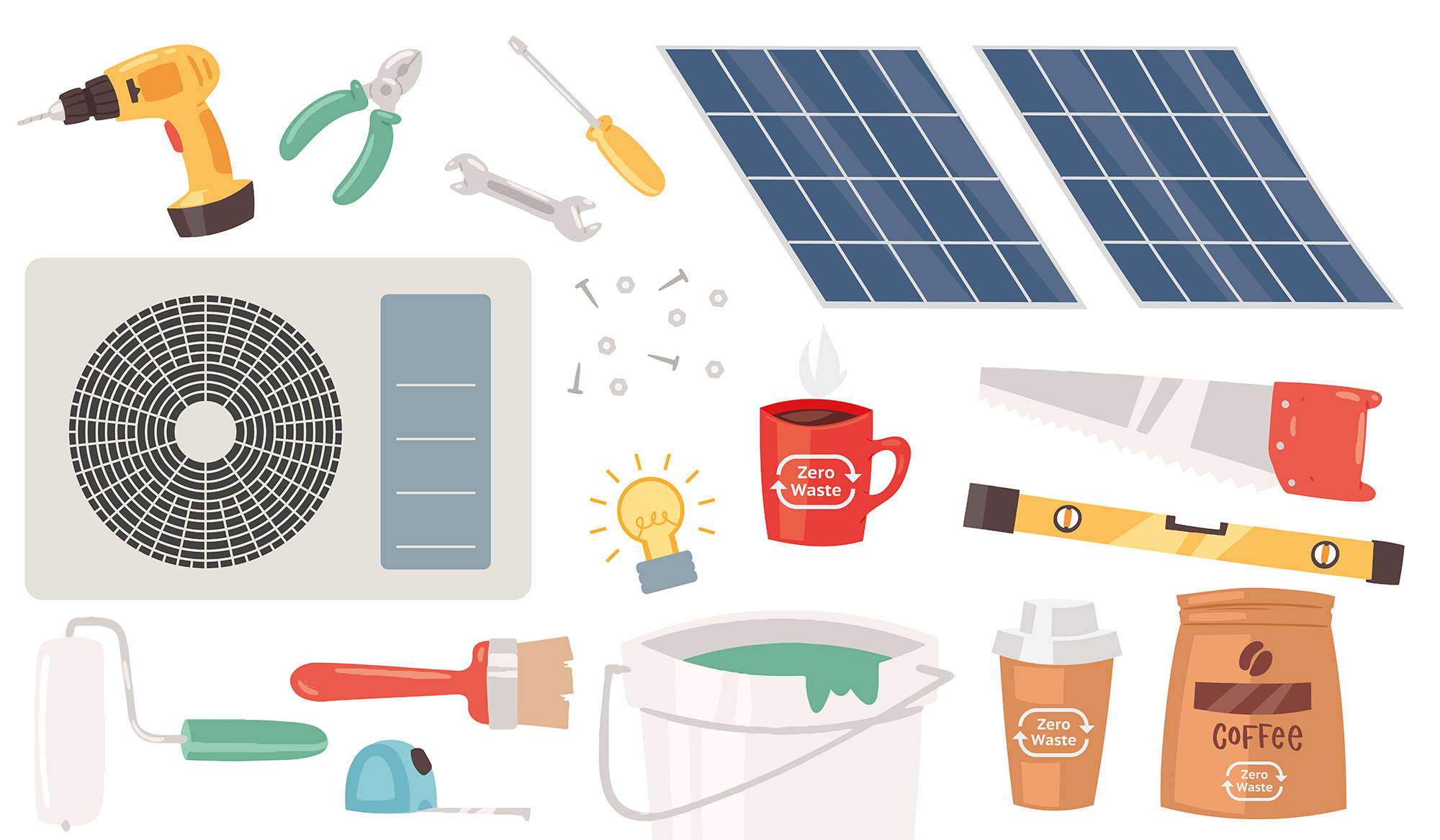 Greening your facility
The year is 2025 and the community of Cumbernauld have some exciting plans to create a community climate hub. Although this case study may be fictional, hopefully your community might gain some inspiration!
Background
Local Men's Shed members Gary and Tim were frustrated. Their group had been given access to a space by the local council which was poorly insulated, small and inaccessible for certain members, meaning many had stopped attending. They were close to giving up finding a new space when a local community-led environment group got in touch. Would they be interested in partnering with them to take over a recently closed nursery school in the area and turn it into an environmentally friendly hub for the benefit of the whole community? The Men's Shed jumped at the chance to have a proper space not just for their group but for others in the area too. 
Plans
The group joined forces to form the The Climate Shed (TCS), and with the support of the Community Ownership Support Service and Community Shares Scotland, they were able to complete a Community Asset Transfer and establish a community benefit society to begin making plans to issue community shares. 
The local council had offered to sell the property at a reduced rate, meaning that together with match funding and other small grants, the group were left with £125,000 to raise. Their share offer launched in early 2025, running for 5 weeks. Through extensive community engagement, building strong relationships with local businesses and funding from CSS for marketing costs through a Micro Grant, the group were able to reach their target and take ownership of the building. 
Progress
Since then, the group has been busy making the new hub more energy efficient using funding received from CARES Scotland. New cavity wall insulation has been applied and solar panels have been installed on the flat roof to generate electricity.  An air source heat pump heating system will provide heating to the building and all lighting has been upgraded to LED fixtures.
As well as this the group has expanded the nursery garden to include polytunnels and raised beds to grow some produce for the vegetarian community cafe, run as a franchise by an established social enterprise. The vegetarian cafe aims to be zero waste: composting food waste, minimizing water waste and reducing plastic product use. 
With income raised through room and workshop bookings, events and rent from the community cafe, the group aims to upskill local young people in green skills, cooking, woodworking and gardening. TCS is also about to launch a small crowdfunding campaign to enable them to purchase electricity generating gym equipment which will  feed around 100w per hour back into the building's power supply.
The community share offer raised
£125,000