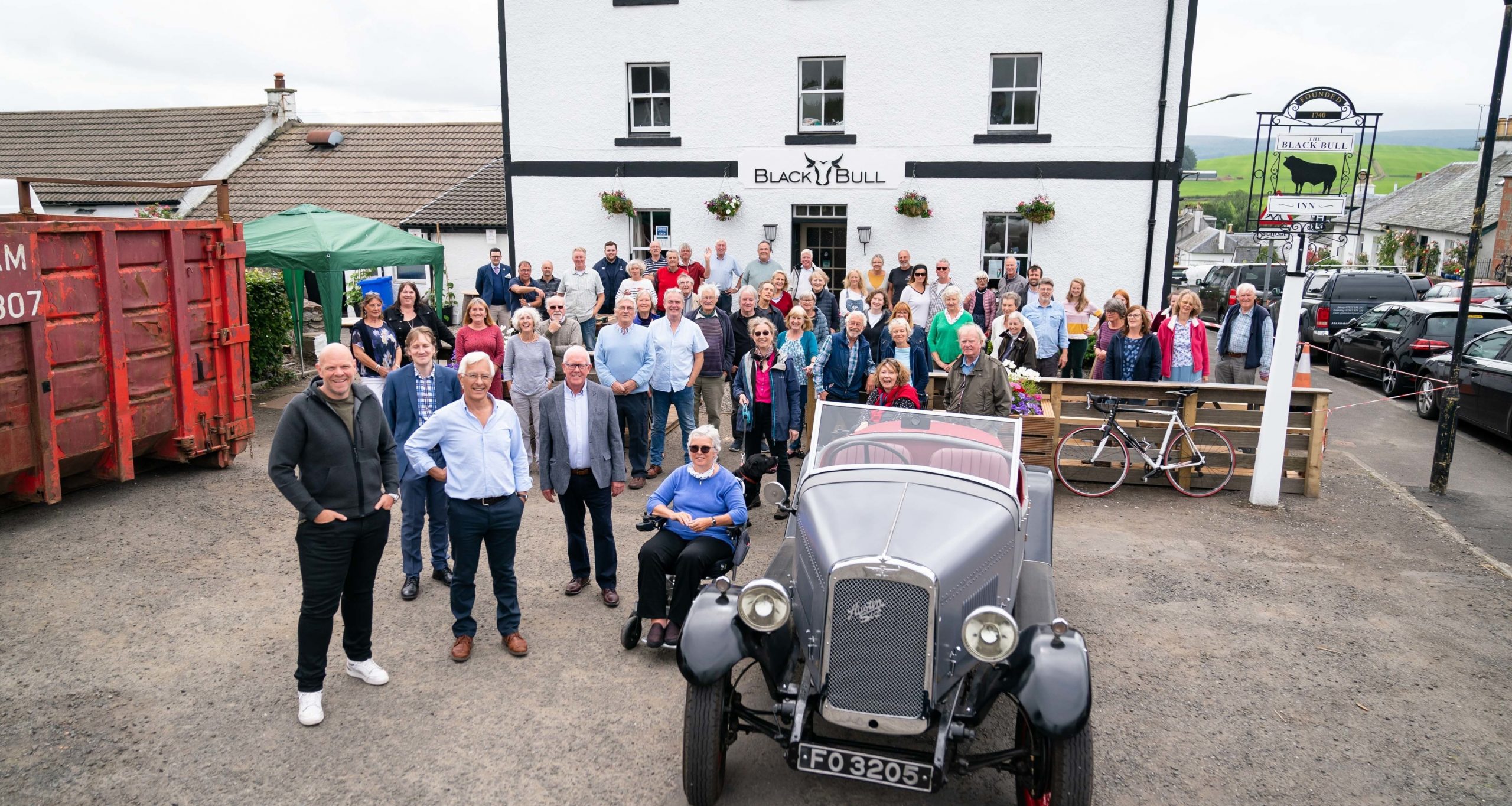 The Black Bull, Gartmore
The Black Bull hotel in Gartmore has a long history of serving the local community, from drovers taking cattle to market in the 1700s to alerting villagers with a secret siren to Luftwaffe attacks during WWII. However, like many British pubs, the community witnessed its decline, and so when the owners decided to sell up, they took the opportunity to purchase the pub themselves; rather than see it sold to private investors and re-developed into residential accommodation.
The owners offered the community the opportunity to purchase the property for £237,500 and so the Black Bull Gartmore Hub & Pub Limited was set up as a Community Benefit Society to support the community ownership initiative which received overwhelming support from locals.
After receiving a grant of £217,500 from the Scottish Land Fund, the community had to find the remaining balance and in 2019 the Society's share offer raised over £70,000 from 250 investors allowing them to purchase the property.
Since then the hotel has been lovingly restored into a hub and pub for the benefit of the village's 350 residents and visitors. It aims to address some of the challenges that living in a rural, isolated location presents such as social isolation, lack of activities & facilities for young people, limited local employment opportunity, inadequate public transport and lack of services and facilities to promote visitors to the area.
As a Community Benefit Society, they intend to use funds generated by the pub & hub to provide a community space which is accessible to the whole community when the community owned shop and hall are closed. The society also plans to create a dedicated social area for local young people: provide a family friendly community garden: fund and run a community minibus and create a business centre with hot desks and office facilities for those working from home or setting up a business.
By aligning the Hub opening hours and services with the Shop and Hall, the Society is keen to ensure that there is always an open door for regulars, quality of life is improved and people living in the Gartmore community can remain there for longer than they might otherwise.
"The pub has become a huge focal point for the village and has helped people to feel part of the community in a way they hadn't before", Peter Sunderland, Chair