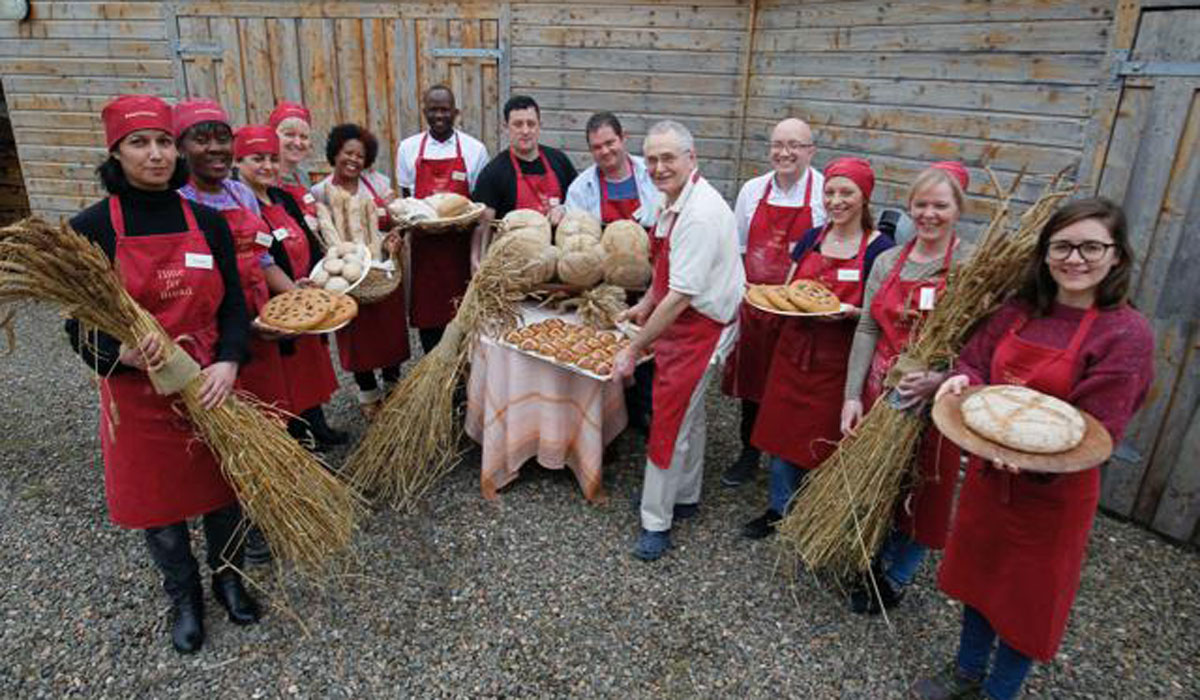 Background
Scotland the Bread (STB) is a collaborative project to establish a Scottish grain, flour and bread supply that is healthy, equitable, locally-controlled and sustainable. The idea is simple: to grow nutritious wheat and bake it properly close to home.
We set a target of £30,000; the amount of working capital we needed to ramp up a programme of wheat breeding and research, improve nutritional standards and help more communities to make real bread for themselves.
We used the Cooperatives UK Charitable Society for the Benefit of the Community model to create our Community Benefit Society. Registered in April 2016, it took over research and training projects that had previously been run by Bread Matters Ltd.
Scotland The Bread received support and advice from Community Shares Scotland throughout each stage of preparing the share offer. We are also supported by Just Growth, an innovative funding programme that matches £20, 000 raised from community shares with a £20,000 grant provided by the Esmée Fairbairn Foundation and a £20,000 loan from Co-operative and Community Finance.
Community purchases of assets such as a building or land are more tangible and easily recognisable than a community of interest changing the way we grow and produce a staple food. This presented challenges in founding the organisation and developing the share offer. Raising the funds was a major achievement but no less important was enlisting the support of so many shareholders and active members.
By 2021 we aim to be training 100 people each year in community-scale artisan breadmaking, growing 500 tonnes of improved, nutrient-dense bread on organic Scottish farms and enabling more than 13,000 to have a year-round supply of bread made from nutritious local flour.
Website www.scotlandthebread.org
The community share offer raised
£36,230