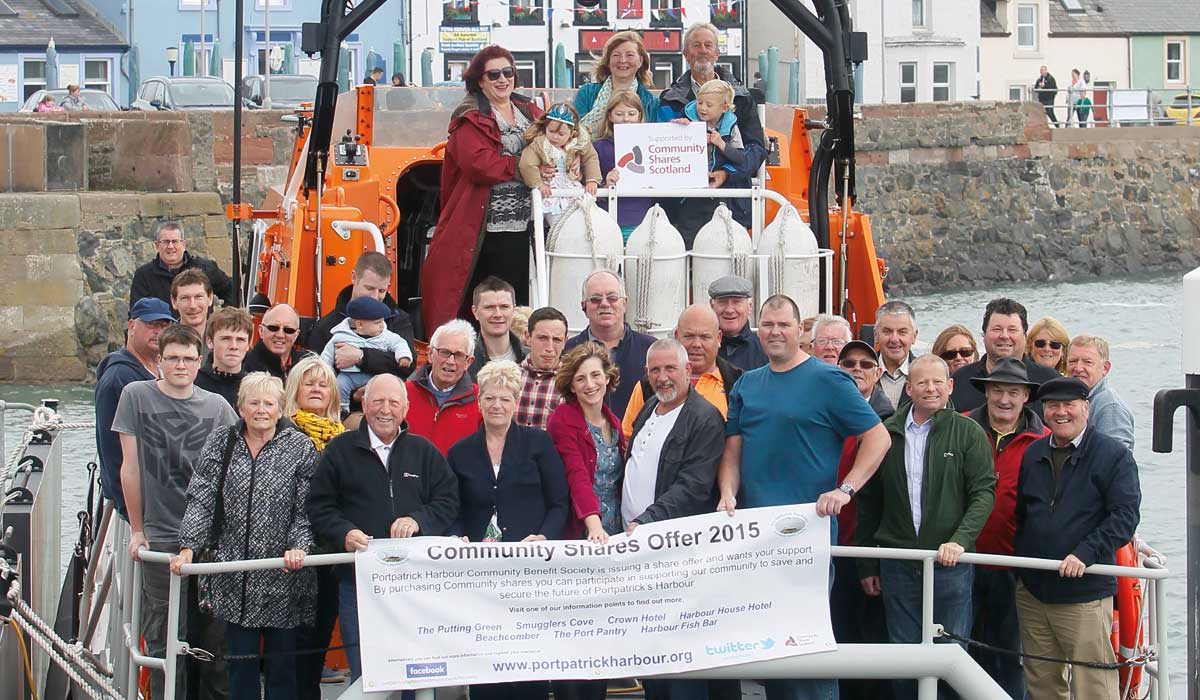 Background
In Autumn 2015 Portpatrick Harbour Community Benefit Society launched a landmark community share offer in an attempt to secure the integrity and ownership of the historic harbour of Portpatrick for the benefit of the community.
This community share offer provided all who love the village of Portpatrick the opportunity to purchase community shares in the harbour thus supporting and securing the future of this vital and valuable asset for many years to come.
Exceeding expectations
The share offer saw huge interest and subsequently reached its target of £100,000 within only three weeks of opening, giving the Society an active membership of over 550.The minimum investment was set at £25 and the maximum £10,000 per person.
What's more, Portpatrick Harbour Community Benefit Society became the very first Community Benefit Society in Scotland to issue community shares with full charitable status.
A unique solution
"Without community shares we would have been dead in the water. The financial benefits of the community share offer allowed us to find a future when there were no other avenues open to us."
Calum Currie, Chairperson
The future
The Society now actively strives to further achieve its objectives, securing and enhancing the harbour for the benefit of all. Money raised from the harbour's mooring fees will go towards other local causes, such as essential repairs to the village hall.
"The Portpatrick Harbour Community Benefit Society is an inspiration. It is this kind of new political and economic energy that is needed to reverse years of neglect and decline"
Fernanda Balata, New Economics Foundation
The community share offer raised
£100,000