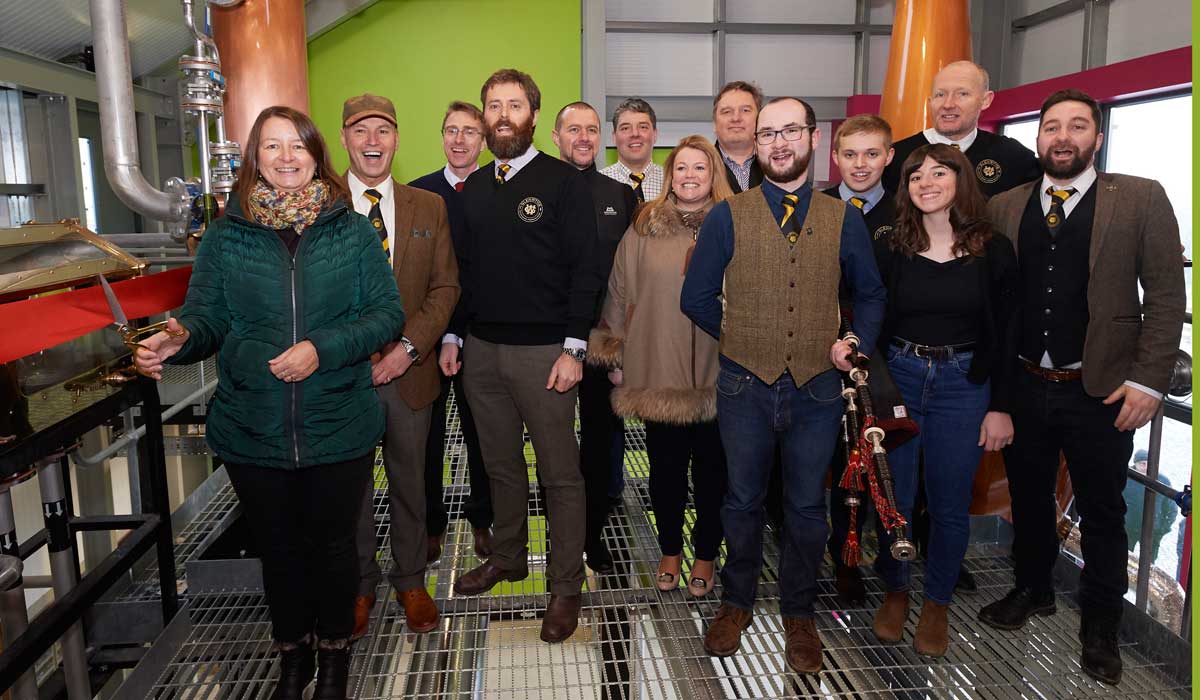 Background
On the 16th of April 2016, GlenWyvis Community Benefit Society launched its community share offer to raise £1.5m to build the world's first distillery to be wholly powered by renewable energy and 100% community owned.
"From the outset we have envisaged the project as much more than a distillery. We recognised this was an opportunity for all social investors to help reinvigorate the town of Dingwall and build on our whisky heritage through community ownership."

GlenWyvis Founder and Managing Director, John Mckenzie
The record breaking share offer
A local minimum investment level of £250 within the 'IV' postcode area encouraged the close-knit Highland communities to back their history. Further afield, £750 remained the minimum to attract worldwide participation and help put Dingwall back on the international whisky map.
The original target was quickly surpassed with the final total reaching a remarkable £2,533,510 with 2441 members from more than 30 countries worldwide.
The future
The over-riding aim of the distillery is to help regenerate Dingwall by staking its claim as the craft-distilling town of Scotland and attracting many more visitors to the historic market town. Job creation and environmental sustainability are also key aspirations for GlenWyvis.
Second share offer
GlenWyvis launched a second open share offer on 3rd August 2017. The second open share offer was designed to capitalise on continued investment demand from locals and visitors alike. By investing just £250, investors could become part-owner of a whisky and gin distillery that would not only support the regeneration of Dingwall, but also reinvest future profits into worthwhile community projects – both locally and further afield.
The community share offer raised
£2,533,500
2441
supporters from
over 30 countries