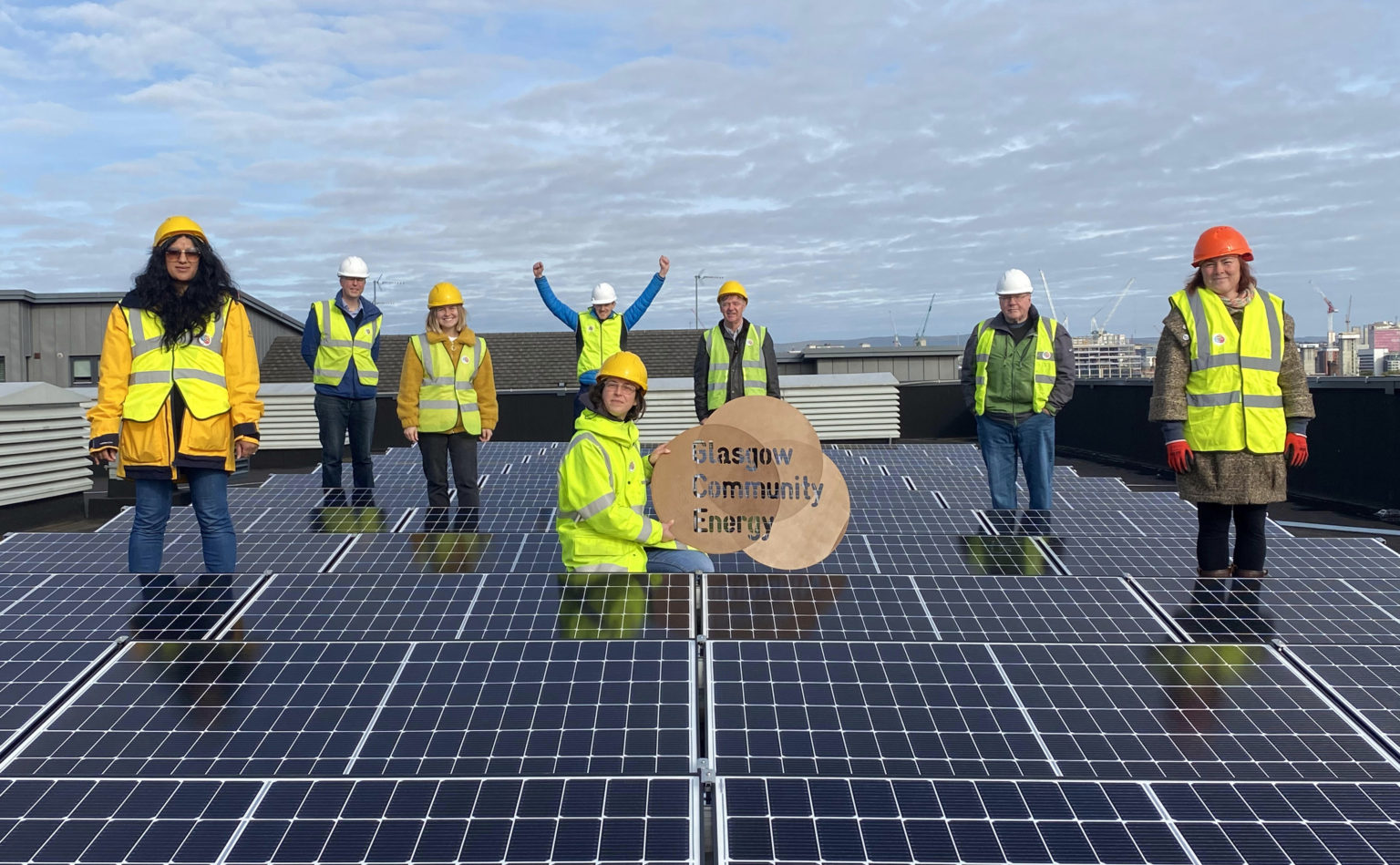 Glasgow Community Energy (GCE) is a Community Benefit Society (CBS) developed largely by a group of volunteers over the last 6 years, and set up in response to Scotland's declaration of a climate emergency. The CBS is focussed on connecting and empowering local communities across the city of Glasgow. 
In 2020, the renewable energy co-operative successfully installed 91kW of solar panels on the roofs of two schools in Glasgow: 
Ashton Secondary School

Glendale Primary School / Bunsgoil Ghàidhlig Ghleann Dail
After the successful install, the group wanted to go further and install solar panels on the roofs of another 7 large public/private buildings across the city. In order to do so the CBS launched a community share offer so that people all over Glasgow could get involved. 
Working with Energy4All the group were able to put together their share offer document and business plan, whilst the CSS team provided some light touch support and advice in addition to funding a CSS Microgrant to cover marketing costs for promoting the share offer.
The share offer launched in Spring 2021 to an amazing response, with over £30,000 raised through 152 individuals and 26 community organisations across the city. GCE decided that Share Interest would not be paid on this initial Share Offer as their priorities are expanding the project and ensuring surplus is available for the Community Benefit Fund.
The group also received a grant of £77,150 from the Scottish Power Energy Networks Green Economy fund in addition to a Bridging Loan of £28,000 from the Scottish Government's Community and Renewable Energy Scheme (CARES).
Glasgow Community Energy has generated 679,000kWh/year of clean, green energy for Glasgow and is expected to do so every year for at least 20 years. All profits raised from selling the electricity to the schools are then be reinvested into local community projects through their Community Benefit Fund. 
To find out more, visit the Glasgow Community Energy website here.