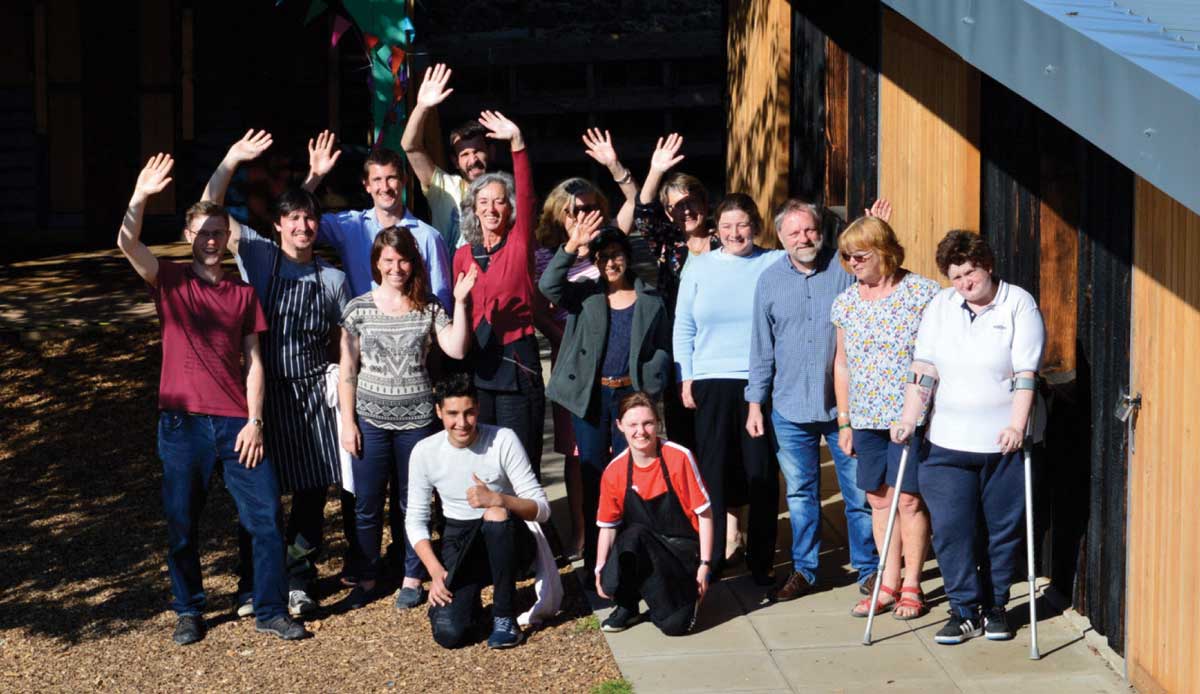 Background
This eighteenth century farmhouse was passed over to the local community via a community asset transfer from City of Edinburgh Council in 2015 – one of the earliest examples of such a deal in an urban setting.
Grants from the National Lottery Community Fund, The Robertson Trust and Historic Environment Scotland helped to fund the restoration of the building, with a significant volunteer effort helping to transform the once derelict site.
The community owned farmhouse is now open to the public – successfully tackling social and health inequalities in the local area through their community café, professional training kitchen and workshop spaces hosting a wide range of classes and activities.
Success
The community share offer formed one of the final pieces of the funding package, providing not just essential capital but the support of hundreds of local members. Bridgend Farmhouse became the first SCIO to transfer to a Community Benefit Society and was able to raise a sum of money greatly exceeding their minimum target thanks to the strength of their community engagement.
Inspiring others
"One of the key parts of the vision for Bridgend Farmhouse was that it would be community owned, and to do that we decided on the Community Benefit Society model. I've not got a doubt, that people are going to look at Bridgend and think, 'what a great model, how can we do that?' – and I think it's going to be a massively successful model that will be followed by many. That's my firm belief."
Donna McArdle, Development Manager
The future
Bridgend Farmhouse continues to improve local health and wellbeing by encouraging better eating, learning and exercise, with its strong volunteer base helping to provide a constantly evolving range of activities on site.
The community share offer raised
£70,750